You Won't Believe How AI is Transforming Dating Apps - Say Goodbye to Awkward Message Replies!
Swipe right, swipe left. That's the mantra of modern dating. In a world where people are increasingly relying on technology to find their soulmates, artificial intelligence (AI) is making waves in the dating scene. With popular dating apps like Tinder, Bumble, and Hinge taking center stage, users are seeking innovative ways to improve their chances of finding love.
But what role does AI play in all this? AI is not just about robots taking over the world; it's also about making our lives easier and more efficient. And when it comes to dating, AI is stepping up its game by revolutionizing how singles connect with one another.
In this article, we'll explore how AI is helping users navigate the complex world of online dating. From automated message generators to personalized matchmaking algorithms, these technological advances are giving users a better shot at finding their perfect match. So buckle up and get ready for a deep dive into the exciting world of AI-assisted dating!
Popular Dating Apps and Their Usage
Tinder, Bumble, and Hinge are the top three contenders in the world of dating apps. Each one offers its unique set of features and attracts a diverse user base. Let's dive into these popular apps and explore their distinguishing characteristics!
Tinder: The Swiping Sensation
Ever heard of the phrase, swipe right? That's all thanks to Tinder! This widely known dating app is famous for its addictive swiping feature. Let's take a closer look at what makes Tinder the talk of the town:
"When it started, it seemed so quick, simple, and discreet. But, it's become a sprawling, massive monster!" - Swipe Right: The Life and Death of Tinder
Massive User Base: Tinder boasts an impressive number of users around the globe, making it easy to find someone nearby. Whether you're searching for a casual date or a lifelong connection, you're bound to stumble upon countless potential matches.
Simple Interface: With its straightforward design, Tinder makes it a breeze to browse through potential matches. The app is all about the visuals, focusing on profile images rather than lengthy bios. This ensures a quick, smooth, and enjoyable experience.
Swipe Feature: This fun and easy-to-use feature allows users to swipe right for a potential match and left for a pass. No more laborious scrolling or cumbersome navigation — simply swipe your way to love (or lust)!
Location-based Matching: Tinder's geolocation feature brings you closer to potential matches in your area. Don't waste time scrolling through profiles from faraway places; get connected with those who are just a stone's throw away.
Social Media Integration: Tinder allows users to connect their Instagram and Spotify accounts, adding an extra layer of personalization and helping you find like-minded individuals. After all, a picture is worth a thousand words, and music taste speaks volumes about a person's personality.
Tinder Plus and Gold: Looking for more? Tinder offers premium subscriptions, such as Tinder Plus and Tinder Gold, giving users access to exclusive features like unlimited likes, rewinding your last swipe, and more.
Bumble: Where Women Take the Lead
Looking for a dating app that empowers women? Bumble is the answer. Check out Bumble's unique features that set it apart from the rest:
Women Initiate Conversations: Bumble sets itself apart by allowing women to make the first move in heterosexual matches. This means that once a match is made, ladies have control over when and how the conversation begins, creating a more comfortable and empowering experience.
"Ladies first" – It's not just a catchy phrase; it's the Bumble way!
Time Limit: There's a 24-hour timeframe in which women must initiate a conversation, making it a more engaging experience. This adds a sense of urgency and excitement, encouraging users to be active and responsive. No more endless waiting for a message that may never come!
"The clock is ticking" – Seize the moment and make those connections count!
Bumble BFF: Not just for dating, Bumble also offers a "BFF" mode for users seeking platonic friendships. This feature allows you to switch gears and find new pals in your area with similar interests. Who says swiping is only for romance?
To activate BFF mode, simply switch the toggle at the top of the app and start making new friends!
Bumble Boost: Want to get the most out of your Bumble experience? Try Bumble Boost, a subscription plan that gives you access to premium features like seeing everyone who has swiped right on you, extending the 24-hour time limit, and more.
"Boost your chances" – Don't let any opportunity slip away!
Dive into the world of Bumble and experience a dating app that puts women in the driver's seat. With these unique features, Bumble aims to create a more balanced and enjoyable experience for everyone involved.
Hinge: A Refreshing Alternative to Tinder
If you're tired of endless swiping then look no further! Hinge markets itself as the app that's "designed to be deleted." Let's explore how Hinge sets the stage for lasting connections and helps you find that special someone:
In-Depth Profiles
Hinge encourages users to share more about themselves through prompts and questions, making it easier to find common ground and ignite meaningful conversations. Here's what you can expect from Hinge's in-depth profiles:
Thoughtful Prompts: Instead of the usual humdrum bios, Hinge offers a range of engaging prompts to help users showcase their personality and interests. From "Weirdest talent" to "Bucket list ideas," these prompts allow users to get creative and stand out.
Showcase Your Pictures: Hinge allows you to upload six photos or videos that tell your story, giving potential matches a glimpse into your world. Plus, you can add captions to make them even more intriguing!
Answer Fun Questions: You'll be asked to answer three random questions that reveal fun facts about you. These tidbits of information make great conversation starters and help you bond with your matches.
"Find your person" – Hinge's tagline speaks for itself. With a focus on quality connections, Hinge is all about sparking relationships that last.
As an alternative that emphasizes lasting connections and in-depth profiles, Hinge offers a refreshing approach to online dating. With engaging prompts, room for showcasing your pictures, and fun questions designed to spark conversation, Hinge could be the perfect platform for you to find that special someone and step away from the swiping game.
How AI is Revolutionizing the Dating Scene
Finding love online used to be a game of chance. But with the advent of Artificial Intelligence (AI), singles from Tinder, Bumble, and Hinge are no longer relying on luck. They're now counting on AI to find their perfect match! Explore the impact of AI dating assistants on the future of dating.
Streamlining the Dating Process
One significant advantage of using AI in dating is simplifying and speeding up the process. With countless profiles to swipe through, finding a perfect match can be time-consuming and overwhelming. AI-powered algorithms analyze user data and preferences to suggest compatible matches, so users spend less time swiping left and more time connecting with potential partners.
Improved Online Conversation Skills
Let's face it: not everyone is a natural conversationalist, especially when it comes to online dating. AI tools can provide valuable insights and guidance for those who struggle with initiating or maintaining conversations. These tools can help users develop better communication skills, ultimately leading to more meaningful connections.
Finding Help with Online Dating Messaging
Crafting responses or initiating conversations on dating apps can be challenging for many people. Luckily, AI-powered message generators are here to save the day! With these handy tools, users can receive suggestions for witty opening lines or engaging replies that will keep the conversation flowing.
"AI-powered message generators take the pressure off, allowing you to focus on building genuine connections with your matches."
Using AI to Generate Opening Lines and Responses for Dating Apps
The ability to craft engaging opening lines and responses is crucial for making a lasting impression on dating apps. AI-based message generators have you covered! By analyzing your match's profile and interests, these tools provide creative and personalized suggestions that are sure to grab their attention. Say goodbye to generic "Hey" messages or awkward silences!
Finding a Partner Online
With the help of AI technology, users are more likely to find their perfect match online. By analyzing user behavior and preferences, AI algorithms can predict compatibility with potential partners. This leads to more successful matches and ultimately increases the chances of finding true love.
Overcoming Communication Barriers in Online Dating
Language barriers can often be a hurdle in online dating, but AI message generators can help bridge this gap. With support for multiple languages, these tools can translate messages seamlessly, allowing users to connect with matches from around the world. This means you can now chat with potential partners without worrying about language differences, opening up a whole new world of dating possibilities.
Maintaining Authenticity in Conversations
Some AI platforms, like Junia AI, are designed to learn from your past conversations and writing style. By uploading key information about yourself and providing samples of your writing, the AI can create content that closely resembles your unique voice and tone. This advanced feature ensures authenticity when crafting AI-generated online dating message replies, making it an invaluable tool for maintaining consistent, personalized communication. With Junia AI, users can effortlessly create responses that stay true to their personality and connect with potential matches on a deeper level.
Automated Message Generators: Your Key To Effortless Online Dating
Imagine this: You're swiping through Tinder, and you come across someone who catches your eye. You match with them, but what do you say? Fear not! Automated message generators are here to save the day.
Automated message generators are AI-powered tools that create personalized, engaging messages for dating app users based on their profiles and preferences.
These nifty tools work their magic in a few simple steps:
Analyzing profiles: The AI scans the user's profile information, such as their interests, hobbies, and favorite activities, to really get a feel for what makes them tick.
Identifying conversation starters: From the analyzed data, the AI identifies potential talking points or icebreakers that could spark a conversation between the user and their match. This means no more awkward silences or forced small talk!
Generating tailored messages: The AI creates a unique message using these talking points, often incorporating humor or questions to encourage a response from the match. Say goodbye to generic openers!
But do these automated messages actually work? Let's explore their effectiveness:
Increased response rates: Users who utilize automated message generators typically see higher response rates from their matches compared to those who don't. More responses mean more chances to find that special someone!
Reduced stress: Crafting the perfect opening line can be nerve-wracking. Automated message generators take away this stress by providing users with engaging and relevant conversation starters. No more sweating over what to say!
Time-saving: No more spending hours thinking of clever ways to break the ice! These tools generate messages in seconds, allowing users to focus on building connections with their matches and enjoying the dating experience.
Now that we know what automated message generators are and how they work let's dive into Junia's Dating App Message Reply Generator - an AI tool designed to help you find your perfect match! Get ready to level up your online dating game with the power of AI!
Junia's Dating App Message Reply Generator
Navigating the world of online dating has never been easier (or more fun!) thanks to AI writing tool such as Junia.AI's Dating App Message Reply Generator as part of it's AI-powered writing offering. This innovative tool uses machine learning algorithms and natural language processing to craft personalized responses for Tinder, Bumble, and Hinge users.
Key features of Junia's Dating App Message Reply Generator include:
Profile analysis: The AI analyzes your match's profile data to identify common interests or unique conversation starters.
Emotive language: It generates messages using emotive language and catchy phrases to create a captivating response.
Personalization: Every message is tailored specifically for you and your match, ensuring that no two conversations are the same.
Learning your messaging style: Junia AI can learn from your unique messaging style and generate replies that sound exactly like you, creating a seamless and authentic experience for your match.
Adapting to your tone: The AI is capable of adapting to your preferred tone, whether it's casual, formal, or humorous, ensuring that your personality shines through in every conversation.
Consistency across platforms: By mimicking your brand voice, Junia AI helps maintain consistency across various dating app platforms.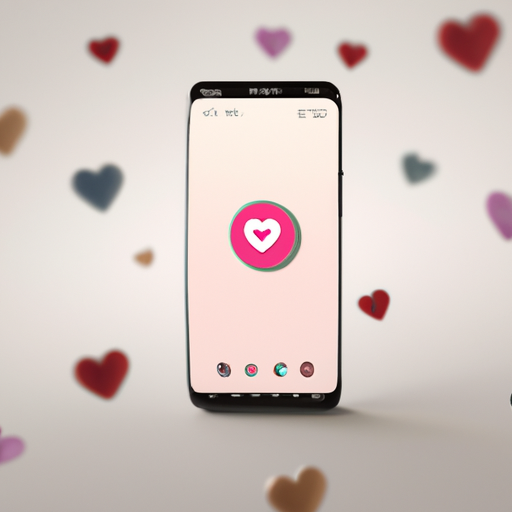 By using Junia's Free Dating App Message Reply Generator, you can:
Improve your chances of finding love: Studies show that engaging in meaningful conversations increases the likelihood of forming a romantic connection.
Save time: No more staring at your phone screen waiting for inspiration to strike! This tool generates personalized responses in just a few seconds, allowing you to focus on building connections with your matches.
Boost your confidence: With the help of these AI-generated messages, you'll feel more at ease knowing that you're sending well-crafted, engaging responses.
Using Junia's Dating App Message Reply Generator can significantly enhance your online dating experience. With a helping hand from cutting-edge AI technology, you'll never be at a loss for words again.
Conclusion
Finding love in the digital age has never been easier, thanks to the power of AI and popular dating apps. As we've seen throughout this article, AI has revolutionized the dating game by:
Streamlining profile creation and curation
Enhancing personalized matchmaking
Offering automated message generators
Streamlining Profile Creation and Curation
Gone are the days of laboring over the perfect profile description or agonizing over which photos to use. 📝💭💔AI takes the guesswork out of profile creation by:
Analyzing your personal interests and hobbies
Identifying your most flattering photos
Crafting a witty and engaging bio that showcases your personality
Now, you can put your best foot forward without breaking a sweat! 😅
Enhancing Personalized Matchmaking
Say goodbye to aimlessly swiping through an endless sea of faces. 🌊👋AI-powered matchmaking is here to save the day by:
Learning your preferences and "type" over time
Offering personalized match suggestions based on compatibility
Providing insight into your potential matches' personalities and interests
With AI by your side, you'll no longer waste time on matches that go nowhere. Instead, you'll be one step closer to meeting "The One." 💏
Now, dear reader, it's your turn to make a move! Why not give online dating a shot with Tinder, Bumble, or Hinge? And remember, Junia's Dating App Message Reply Generator can be your secret weapon in crafting witty and engaging messages for that special someone. After all, who wouldn't want an AI wingman to help them navigate the complex world of modern dating?
To sum it up:
Embrace online dating platforms like Tinder, Bumble, and Hinge.
Leverage AI technology for a smoother and more enjoyable dating experience.
Give Junia's Free Dating App Message Reply Generator a try for unforgettable conversations.
So go ahead and dive into the world of online dating with confidence! Remember that there's someone out there waiting to swipe right on you. And when that perfect match comes along, let Junia's Dating App Message Reply Generator guide your conversation towards a blossoming romance.
"In the game of love, let AI be your ace!"
Are you ready to find love with a little help from cutting-edge technology? The future of dating is here, and it's time for you to join in! Good luck on your journey towards finding your perfect match.